About gas stove:
What kind of gas stove is better?
Buying a gas stove is more important to many people, because all life in the family cannot be separated from a gas stove. What kind of gas stove is better to buy? This is also what most housewives are more concerned about. After all, it is difficult to bring a series of guarantees in the cooking process without a good gas stove at home. When choosing a gas stove, it is not what brand products are better, and you should pay attention to their selection criteria.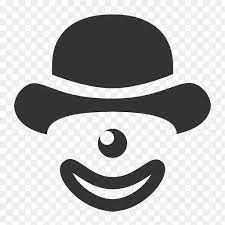 1. The firepower of a gas stove
There are many different gas stoves on the market. These gas stoves all have firepower, and many gas stoves are basically 4.2 kilowatts to 5 kilowatts. If the firepower is too large, there will indeed be a kind of pot when cooking. Chi, but especially suitable for people who are in a better position. For those who have just used a gas stove, or for industry novices, it is recommended that you do not move so fast. It is best to wait until the temperature of the oil in the pot rises and then start cooking, but if it rises quickly, it may Trans fatty acids will be produced, so when we choose this product, we must look at their firepower.
2. Additional features of gas stove
The additional function of the gas stove is also more important. In the last two years, the gas stove has not been able to meet everyone's daily needs. So, technically speaking, the ordinary gas stove has a fixed temperature and timing function, and there will be more high-end ones. Smart recipes, in this case, many gas noobs are very concerned about, in fact, after many functions are launched, most people will also consider the additional functions of the gas stove.
What kind of gas stove is better? In the matter of buying a gas stove, you can consider some of the above selection criteria. The gas stove is not as complicated as we imagined.
Where to buy gas stove?
Guangdong Cookermore Co.,ltd. was founded in 2020, is an electrical manufacturing factory integrating the research, manufacture and marketing. We mainly manufacture the Gas stove, gas water heater, Range hood, Induction cooker, Infrared cooker (ceramic cooker), and so on. Cookermore has rich experiences of ODM/OEM with electric invent and advanced equipment, and propose the leading global heating control technology of digitized electromagnetic induction.
We devote ourselves to provide high quality products with competitive price to gain win-win situation. Please keep in touch with us. You are welcome to visit our company.
For more product information links about gas stove, you can click on the link below.